Ep. 18: Fury at the Mar-A-Lago Judge: Let's Channel it to Our Advantage!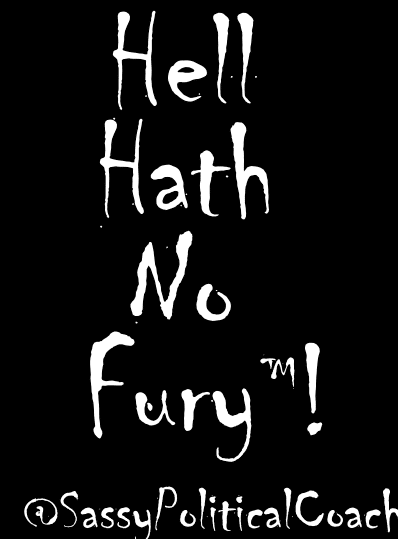 Are you as furious as I am with the federal judge in the Mar-A-Lago case pretending that the Traitor in Chief has a smidgen of executive privilege?! How utterly unAmerican! Her decision is total judicial madness.
Personally, I am crystal clear that the Traitor in Chief is a reflection rather than an aberration of the moral and political rot that has engulfed ReTHUGliQans throughout the nation.
Before our very eyes, ReTHUGliQans brazenly do everything in their power to shred our beloved and revered federal Constitution. They  have their eyes to
consolidate their political power to dominate you, your family, your community, and of course, mine as well. And they have one big  fantasy of pursuing their wild pipedream of amassing obscene amounts of political power and profits at any cost here at home and around the world. 
Rather than going down a rabbit hole moaning and groaning about the Mar-A-Lago decision, let's use our fury at this judge's decision as another inspiration for each of us to do everything that is within our power, everything that we can do to create the BIG BLUE WAVE for this ROEEEEEEEEEvember. 
It's patently obvious that we must fill the federal judiciary with individuals who have a track record of faithfulness to our core values, the rule of law, and the U.S. Constitution.
Now the way we get that is actually laid out in the U.S. Constitution itself. The President of the United States appoints members to fill each judicial vacancy in the federal courts. The U.S. Senate alone is responsible for approving those appointments. It's called consent, but it's really approval. 
When the ReTHUGliQans controlled the U.S. Senate, well, we know what happened. We get judges like her and the ReTHUGGies that are on the U.S. Supreme Court. This particular judge in the Mar-A-Lago case is but the latest example of what happens when the wrong people are in power.  
Let's use this as yet another inspiration to work in smart and strategic ways to re-elect all Democratic U.S. Senators on the ballot – four of whom need our assistance – plus electing the five Democratic candidates for U.S. Senate that can actually flip seats that are currently being held by ReTHUGliQans. 
That should put a smile on your face.  
The four who need our assistance are Senator Catherine Cortez Masto in Nevada, Senator Mark Kelly in Arizona, Senator Rafael Warnock in Georgia, and Senator Maggie Hassan in New Hampshire. You'll find links to their campaigns on my website:

sassypoliticalcoach.com

. Scroll on the homepage. You'll see their photos. Click and boom! You'll go to straight to their website where you can volunteer to help. 
It's very important to return these four Democrats to the U.S. Senate. That keeps us at status quo. We need two more Democrats in the U.S. Senate. Luckily, right now, we also have FIVE flippable U.S. Senate seats. FIVE. 1-2-3-4-FIVE flippable U.S. Senate seats. Oh, this is so wonderful!
Tim Ryan in Ohio, Cheri Beasley in North Carolina, John Fetterman in Pennsylvania, Val Demings in Florida, and Mandela Barnes in Wisconsin. It's so very exciting. FIVE! 
We have an incredible opportunity to transform our nation in the direction of our ideals, our values, and our vision for the America in our hearts, the America where dreams take flight and hope finds fertile ground.
Now remember, WE are the ones that have to till that ground, fertilize it pull the weeds. We have to plant fabulous seeds and tend to the garden of our democracy from which we create the bountiful harvest that you and I desire, and we deserve it. From safe and well funded public schools for our kids to streets without weapons of war. From legal abortion care throughout the nation and so much more. 
Look around. We are rising up, we are doing the work, and we are winning. 
This week, the Michigan State Supreme Court put its stamp of approval for two ballot measures. Onea pro-voter rights measure, and the other, a pro-abortion care measure. to put into the state's constitution legal access to abortion car. It is fabulous! 
Last week in Alaska's special congressional election, Democrat Mary Peltola beat the ReTHUGliQan former Vice Presidential candidate. Woohoo, baby! SWEEEET! 
The week before that Democratic candidate Pat Ryan won his seat in special congressional election in New York. YAYYYY!
A few weeks before that, Kansas women and men defeated the abortion ban ballot measure by two-to-one. A decisive victory. Faaaaantastic! 
Those successes came from channeling fury and rage into effective campaign action. Hell hath no fury is more than a phrase out of Shakespeare. It is our rallying cry!
By channeling our fury into our U.S. Senate campaigns, for example, we will see the very same results in November. Oh, I'm sorry. I mean, Roevember! 
Then come January 3rd when the new congress takes office, we'll be dancing in the streets, because we can rock and roll on everything that we want! 
Now to be super personal here, I do love to dance and being able to dance to the political rock and roll? That just sounds great! But I really like old school, disco, salsa, merengue.  It doesn't matter to me. I love music. If it's got a beat, honey, I'm dancing. I am my mother's daughter!
Alright , back to the podcast.  
Let's commit to channeling our phenomenal Hell Hath No Fury energy into proven, effective campaign tasks that to produce election night victories like the ones in Kansas, Alaska, and New York. 
I have created a number of podcasts to take the mystery out of key campaign volunteer activities. I give you step-by-step instructions all of which come straight out of my own extensive experience and expertise over my four decades on the frontlines in campaigns across the nation. I even provide handouts with instructions. You can get all of that on my website:

sassypoliticalcoach.com

. 
Want to know how to use your cell phone to identify voters who will cast their ballots for our Democratic candidates? Great!  Listen to

Episode 3: Cell Phone Activism

! It's something you can do in your bunny slippers and from wherever you are in the nation. 
Want to know the steps – literally, all puns intended – to walking and talking to neighbors? Listen to

Episode 9

 "Walking & Talking to Neighbors."
What about turbo-charging the chatter on the ground to create the big momentum for our Democratic candidates? Oh, you gotta listen to

Episode 4

.

What about that voter protection stuff we need? Well,

   

Episode 14

is what you'll want to hear.
And of course, if you or someone you know needs a little help to refocus attention on winning, take a listen to

Episode 2

titled "Get Your Head in the Game." Honey, it's either in the game playing the game that's on the field or it's somewhere where the sun fails to shine. We all know where we want our heads to be. 
OK, that ends this episode of Hell Hath No Fury™!

Thank you for listening.
Be sure to follow and like, rate and subscribe wherever you follow this podcast. And of course, share it with your friends and your family.
You can find me across social media @SassyPoliticalCoach. 
Now for your Hell Hath No Fury™ swag –  t-shirt, ball cap, and coffee mug to start off your day or take much-needed mid-afternoon break and of course, you can use it for tea, head on over to

Sassypoliticalcoach.com/store

.
This is Ana Maria.

YOUR

Sassy Political Coach

™. Now go out and make "Hell Hath No Fury™" our political rallying cry that helps create

OUR

BIG BLUE WAVE

! 
MUSIC
"Catch It" Music by Coma-Media from Pixabay
"Battle Percussion Jungle Powerful Show Heavy Music" Music by REDproductions from Pixabay
"Percussion Opener" Music by Stock_Studio from Pixabay
"Stomp" Music by amaksi from Pixabay
"Stomp and Claps Logo" Music by John_Sib from Pixabay
"War is Coming" Music by Musictown from Pixabay
"Percussion Energetic Sport" Music by Music_Unlimited from Pixabay